It's Friday! Time for most of you to do a happy dance. Our weeks are a little backwards- since AJ works Saturday-Monday the middle of the week feels more like the weekend to us. I do try to get excited about the weekends by having a little DIY project for myself every weekend while AJ is at work. Sometimes that just means cleaning the bathroom really well...since technically that is a "do it yourself" project, right? Anyway, I thought it would be fun to share a little of what is inspiring me to create lately- hopefully it inspires you too!
This weekend I want to experiment with making gluten-free sandwich bread, since all of the store bought versions we've tried have been not great. I'm planning on starting with the
Against All Grain
recipe- I'm in LOVE with all of her recipes I've tried so far, so I have high hopes for this one. Do any of you have experience with good gluten-free bread? I'd love to hear tips!
I've also been dying for a huge, chunky throw blanket for either our living room or bedroom and since they're generally wayyyyy out of my price range, my mom and I decided to make a few!
This
crochet pattern for the blanket below looks really do-able and like something you could find in a store, so we are going to give it a shot! Wish us luck- this definitely won't be a one-weekend project.
I also saw this coffee mug DIY on
Oh the Lovely Things
, a blog I've found a lot of inspiration from, and thought it would be a fun way to spice up one of my plain travel mugs. Also, its hilarious and accurate.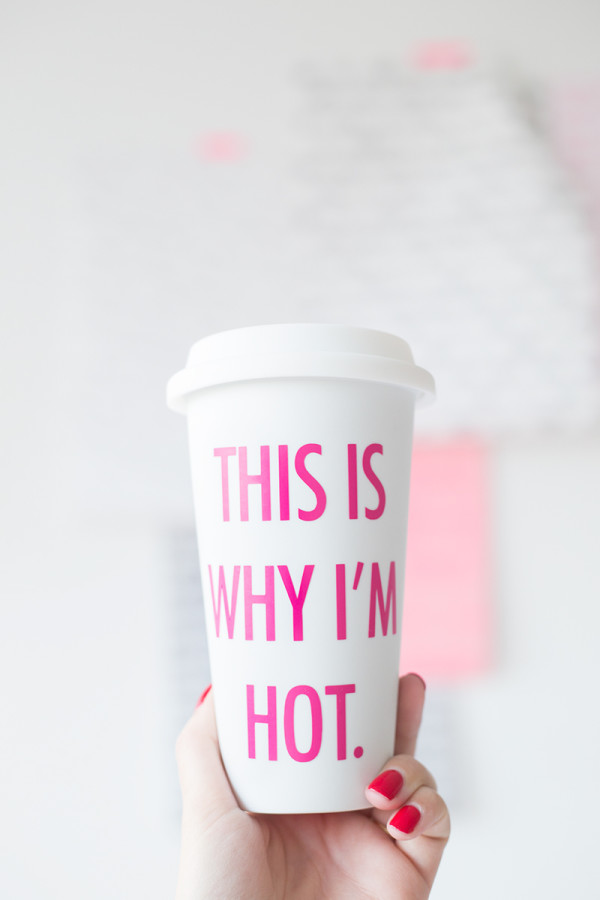 Those are my little projects for myself this weekend- simple and fun. I'm adding cleaning the bathroom to the list too, of course. But I'll probably need a little bit more inspiration first before I tackle that.
What do you all have planned for the weekend? Any fun projects to add to the list?
And just for kicks, and because it's something I've been thinking about a lot lately, here's a little quote to start off your weekend.